GMB warns Canenco and Canterbury City Council that use of agency staff to undermine bin strike is unlawful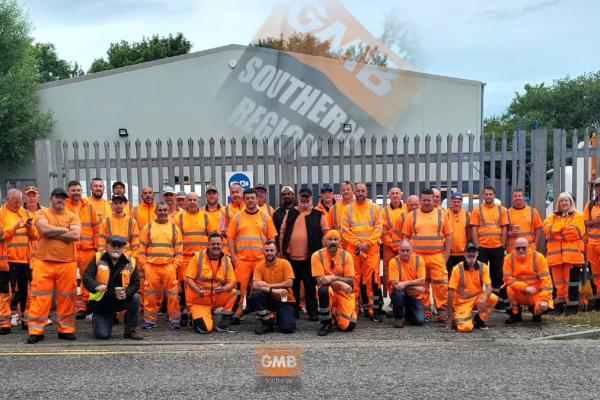 It's about time more energy was put into getting around the negotiation table at Acas to resolve the dispute rather than using Tory Anti-Union Laws to try to undermine the strike, says GMB Union
GMB, the union for refuse workers, has written to Canenco, Canterbury City Council and the agency that Canenco use, to remind them of their responsibilities following the High Court's decision to quash legislation allowing companies to use agency staff to cover the work of striking workers.
The GMB understands that the regulations are quashed with effect from today [10 August 2023] and any use of agency staff to cover striking workers is unlawful criminal activity.
Frank Macklin, GMB Organiser, said:
"It's about time more energy was used to get around the negotiation table at Acas to resolve the dispute rather than using Tory Anti-Union Laws to try to undermine the strike.
"GMB made it clear a long time ago that we would be prepared to attend Acas talks to seek to resolve the dispute if Canenco and Canterbury City Council put forward an offer that would be acceptable to our members.
"GMB have consistently stated that our members in Canterbury should receive the going rate for the job of £12 an hour for loaders and £15 an hour for HGV drivers.
"Yet again we remind Canenco and Canterbury City Council of their legal obligations not to use agency workers to cover striking workers and that GMB will not hesitate to refer the matter to the police if they breach this."