GMB still waiting for firm meeting date response from Adur & Worthing Council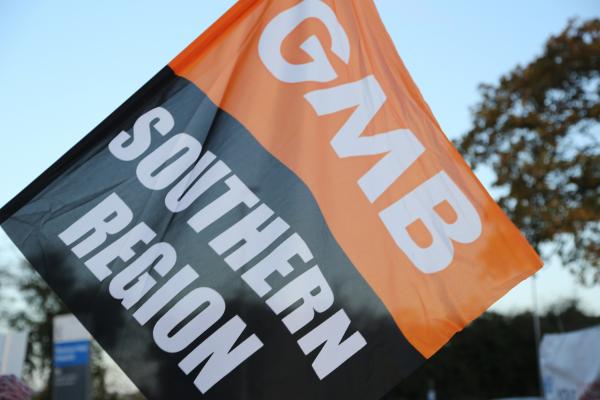 This strike will continue until the Chief Exec and the council's senior management team sit down to formal negotiations on our members' pay, says union
GMB remain hopeful that a meeting may still go ahead this week with senior officers from Adur & Worthing Council to explore formal options and resolve issues preventing the council negotiating a resolution of GMB members' pay claim.
The meeting would constitute the first time the GMB and the council have sat down formally to negotiate a pay deal for the majority of workers within the city's waste and recycling services.
Mark Turner, GMB B50 Branch Secretary said: "It's early week 2 of what is currently a 4-week strike period, after we issued further strike notices because of local management's actions around the picket line. This strike will continue until the Chief Exec and the council's senior management team sit down to formal negotiations on our members' pay.
"If it means that initially we need to meet to work out how those formal meetings will look and take place then that's fine, or it would be if we can just tie the council down to confirm when these meetings will commence.
"The council need to respect that their staff at the Lancing Commercial Road depot have chosen GMB to represent their views and battle for a pay rise that really reflects their pay expectations and true worth."
Gary Palmer, GMB Regional Organiser said: "GMB have provided various dates this week when we could meet the council, and I guess it's just a waiting game until the council get back to us.
"Of course, the downside of that is the strike will remain in place as it's only since our members walked out on the 14th that the council have woken up and shown any serious interest in meeting with us. It's clear that this pressure point will remain until we see more than a change of rhetoric and press on the dispute, and we get around the table.
"So, for the moment it means residents' bins will continued to be unemptied until the 9th April at least, if no further GMB notices are issued to extend the strike further.
"It's simple: our members and their own staff, are urging the council to work through any issues they have quickly about the GMB union and to get around the table and thrash out a deal which will see the strike end and our members getting the pay they so richly deserve. It's up to them, as GMB can do no more on our own."
Contact Mark Turner on 07860787973 or Gary Palmer on 07552165950