GMB union slams ambulance trust management over stalled talks to end bullying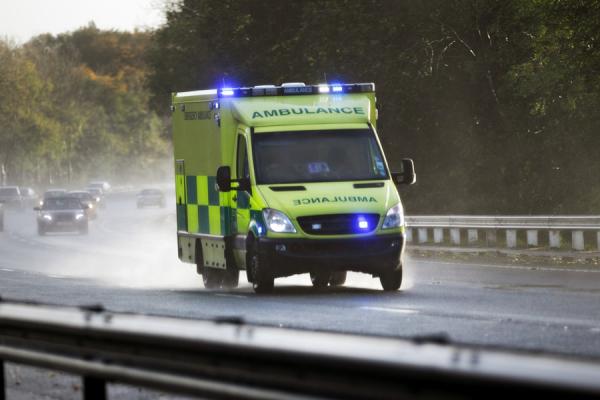 Our members are clear they will not continue to be bullied and treated like dirt by a so-called leadership team and incompetent HR executives, says GMB union
GMB, the union in South East Coast Ambulance Service (SECAmb), have slammed the Trust over talks brokered through ACAS breaking down before they have even commenced.
The dispute stems from ongoing issues including the Trust's CQC report which refers to 'inadequate' management leadership and the staff survey shows SECAmb as one of the worst NHS Ambulance Trust employers to work for.
GMB has consulted with members across the Trust which has seen members labelling their leadership team as 'arrogant' and describing their work environment as 'increasingly hostile.'
The ACAS talks were brokered after the union has spent over 12 months looking to represent the views of its members to the employer, but these appear to have also failed.
The union hoped to secure commitments from SECAmb bosses over the halting of unilateral operational and contractual changes whilst talks were taking place but has received no such pledge.
Lib Whitfield, GMB Regional Organiser said:
"It is unbelievable there is no recognition from the Trust leadership and especially the HR leadership that there are any ongoing cultural problems which include bullying and harassment towards staff and GMB representatives themselves.
"But to then use ACAS whom they invited to talks as a stalling tactic whilst seeking to push through detrimental rota changes is a step too far and has resulted in our membership looking to escalate this dispute.
"All our members want is fair treatment and respect from their employer, and the chance to earn a standard of pay which allows them to support themselves and their families.
"If even this government have realised negotiations are needed to achieve a solution, it is incredible that SECAmb's egotistical leadership think that absolute control by use of a big stick is still the best option.
"GMB members are clear they will not continue to be bullied and treated like dirt by a so-called leadership team who are either too incompetent or too uncaring to take action to stop this appalling treatment of staff.
"Those days are over and while it's the GMB's hope that SECAmb will choose to pause all changes and seek to meaningfully initiate ACAS talks, we will be planning that a leopard can't change its spots and commencing the legal processes required to escalate the dispute."
Media Enquiries: Lib Whitfield on 07583 182 085