GMB pauses Adur & Worthing strike action ahead of talks on Wednesday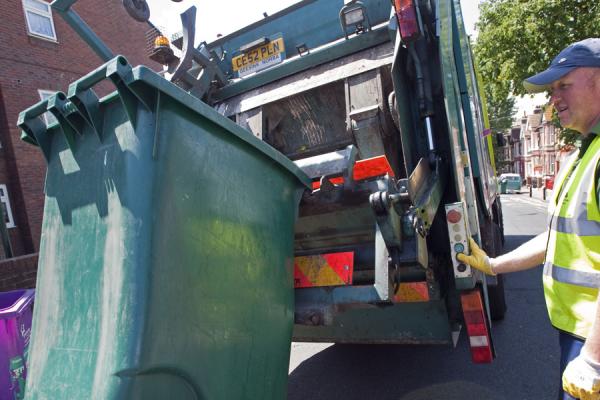 Bin collections will resume ahead of substantive talks on pay and conditions
GMB, the union for refuse and recycling workers has today paused strike action in Adur and Worthing, ahead of talks tomorrow.
Striking GMB members voted today for the pause following talks over the weekend and yesterday with the Council.
Bin collections will resume ahead of substantive talks tomorrow (Wednesday) on pay and conditions.
Vehicles are starting to go out on rounds this morning and plans are being drawn up to work through the backlog as soon as possible.
GMB have agreed to pause its strike action after a vote by striking members at the council's refuse, recycling and cleaning service at Commerce Way, Lancing this morning.
The councils have agreed a one-off 'catch up' payment to all staff at the service in order to begin as swiftly as possible to deal with the additional work that has built up after four weeks of the strike.
In a joint statement the councils and GMB said:
"We have today agreed that there will be a pause in the strike which will allow for waste collections to resume and for work to remove the backlog of waste to begin.
"To recognise the extra work needed a one-off payment will be given to staff to help ensure all backlog work is completed as soon as possible.
"Substantive talks on pay and conditions will begin tomorrow."
Contact: Gary Palmer on 07552 165950