GMB comments on 'cordial' ACAS meeting with Canenco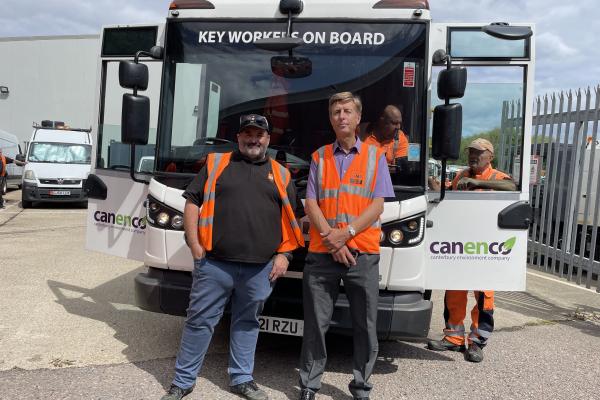 A meeting took place this morning between GMB and Canenco, the Canterbury waste contractor, chaired by ACAS
GMB, the union for refuse and recycling, has described this morning's meeting with Canenco brokered by ACAS as 'cordial.'
The union is in dispute with the employer, with members having been on strike since Wednesday 5 July.
Both the union and employer were able to put forward their position, with further talks having been tentatively suggested for early next week.
Frank Macklin, GMB Regional Organiser said:
"GMB was pleased to be invited to a meeting with ACAS and it was conducted in a cordial manner.
"We thank Canenco for coming to meet us and for the good faith they have shown, which we intend to match.
"We hope to meet again early next week to see if we can make progress with negotiations."