Further bin strikes in Sussex as Arun District Council next in line for industrial action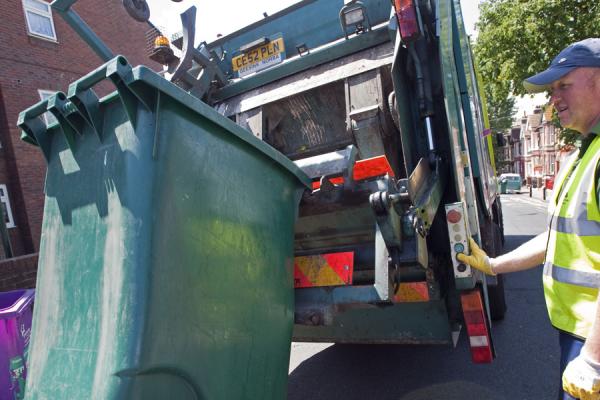 GMB union members set to take action in the Arundel, Bognor Regis and Littlehampton area unless their employer Biffa increase their pay offer
GMB, the union for all waste and recycling operatives and drivers, has announced that their members working for Arun District Council's waste contractor Biffa have voted to take strike action over pay.
The ballot saw 82 per cent of members vote in favour of industrial action off an 84 per cent turnout.
The dispute started off linked to national pay bargaining talks, but has since developed locally, after the national offer of £13.50 for drivers and £10.65 for loaders/street operatives, was resoundingly rejected by members based at the Littlehampton depot.
The members' pay claim as submitted to management was asking for £15.50 for drivers and £12.50 for loaders, and this last offer falls short of that, and also of recent rates and bonuses offered to Biffa colleagues elsewhere in Sussex within a 50-mile radius.
GMB have written to Biffa management, inviting them to enter meaningful local pay talks aimed at getting something nearer members' expectations and so avoiding any industrial unrest and disruption for the public living and working within towns such as Arundel, Bognor Regis, Littlehampton and others within the West Sussex District.
Mark Turner, GMB B50 Branch Secretary said:
"Our members were disappointed with the company's offer not once but twice now and should the offered local talks fail or perhaps not even come about then our members will have no option other than to give the required formal notice to issue strike dates for industrial action.
"That's going to mean rubbish on the streets throughout the towns and villages of West Sussex and all the associated issues related to waste not being picked up, which in weather like we're experiencing at the moment will result in some unsightly views and very bad smells in what is a very scenic part of the country.
Gary Palmer, GMB Regional Organiser said:
"So, have lesson been learnt by Biffa regarding how to go about negotiations with GMB around our members' pay?
"I guess we will find out this week, as the GMB union will issue strike notices shortly if management don't take steps towards at least agreeing to meet us for meaningful talks.
"Our members' views are that they value themselves and the fantastic job they do, and this ballot result and the rejection of two national offers are clear signs that Biffa need to up their valuation or suffer the consequences.
"Our members have shown right across Sussex and the Southeast and even further beyond that they are up for withdrawing their labour and picketing robustly outside workplaces if their pay claims are not met or even negotiated on.
"Our suggestion to Biffa therefore is we could do this sooner rather than later and save a lot of residents issues with bin collections and street waste, and our members could see better pay in their pockets so they can carry on delivering a successful service in West Sussex."
Mark Turner 07860787973 or Gary Palmer 07552165950