Croydon Hospital workers vote 'overwhelmingly' for strike action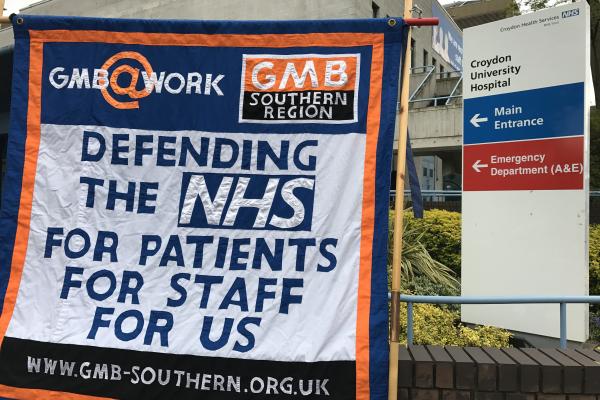 These workers are struggling to make rent payments and feed their families - they are not asking for the moon, they just want to be treated fairly and equally, says GMB 
Cleaners and porters employed by outsourcing giant G4S at Croydon University Hospital have voted overwhelmingly to take strike action in a dispute over their contracts.
Members of GMB, the union for NHS and healthcare workers, are demanding NHS Agenda for Change contracts on which most workers within the hospital are employed.
These contracts include favourable rates of sick pay and holiday pay, as well as unsocial hours payments.
Helen O'Connor, GMB Regional Organiser said:
"G4S workers in Croydon Hospital are sick and tired of being treated worse than everyone else in the NHS even though their jobs are vital to the running of the hospital.
"Instead of investing in the service and the workforce, G4S are not filling vacancies, overtime is being cut and this is affecting the quality of the service.
"These workers are struggling to make rent payments and feed their families - they are not asking for the moon, they just want to be treated fairly and equally and know this would enable Croydon Hospital to retain staff.
"Nobody wants a strike in a hospital, and if G4S and the Trust agree to sit down and try to resolve this dispute, we are confident it can be settled before any action is taken."