Croydon Hospital workers balloted for strike action amid cost of living crisis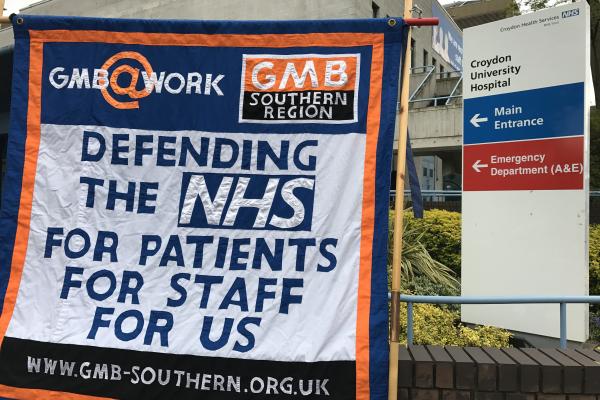 GMB is very concerned that the hospital will grind to a halt so we are calling on the trust and G4S to get around the table to resolve this dispute once and for all, say union
GMB union are set to ballot their members working as domestics and porters at Croydon University Hospital for strike action.
The members, who are employed by G4S are unhappy that the company have failed to pay their workers the London Living Wage or occupational sick pay.
The ballot opens on Friday (4th March) and will close on Friday 18th March, and comes on the back of a packed out member meeting at which there was a unanimous vote to be formally balloted.
The dispute begun with a successful protest in January and has won support from doctors, nurses and medical staff, as well as the general public and external groups such as local politicians and fellow trade unions.
Helen O'Connor, GMB Regional Organiser said: "Both G4S and Croydon NHS have failed to address the concerns of our members. The workers are angry and their resolve to take collective action is growing.
"G4S workers are joining the union in numbers and we expect many more to join in the coming weeks.
"Most of the workers on G4S terms and conditions are migrants and they are fed up with being treated like second class workers in the hospital. They want parity of pay, terms and conditions, and they believe that if G4S cannot do this then they should to be taken back in-house by the trust and placed on NHS contracts.
"No one wants strike action in and around the hospital because cleaning, waste disposal, and the transfer of patients will be badly impacted but these workers have had enough and are ready to strike.
"GMB is very concerned that the hospital will grind to a halt so we are calling on the trust and G4S to get around the table to resolve this dispute once and for all."
Contact: Helen O'Connor on 07506 711 574 or GMB Southern Region Press Office on 07866 441 656