GMB Croydon Hospital Demo to go ahead despite G4S calls to cancel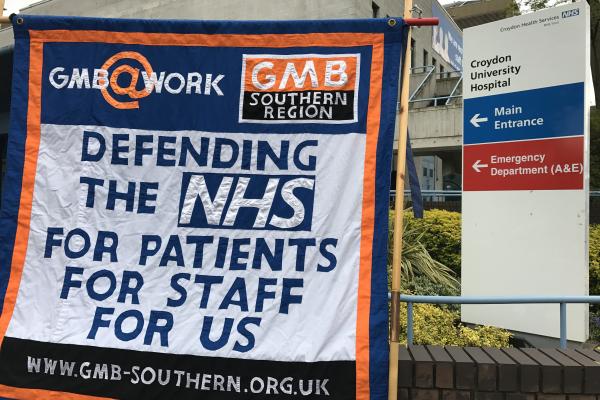 Our members are simply demanding to be valued and that this be reflected in pay, terms and conditions
This morning GMB, the union for NHS workers, received a formal letter from G4S, requesting that they call off a large demonstration outside Croydon Hospital.
The demo is scheduled to take place outside the hospital from 12noon on Monday 31 January.
The outsourcing giant are requesting that the demonstration be called off in order that talks can take place, with the union remaining firm that the event will be going ahead unless an offer is put on the table to improve the workers' pay, terms and conditions.
Helen O'Connor, GMB Regional Organiser said: "We are always happy to engage in talks, but those talks must deliver results that improve the pay, terms and conditions of GMB members or they are pointless.
"All workers are facing massive hikes in bills, and those employed at Croydon Hospital buy G4S cannot survive on the sort of poverty pay they are currently paid.
"Our members have told GMB that they want pay justice because they are all too aware that it's their hard work that is keeping the contract going within the hospital trust. They are simply demanding to be valued and that this be reflected in pay, terms and conditions."
Helen has also written an article about the protest and attached campaign for Keep Our NHS Public, which you can read HERE