Strike over as cleaners at Chessington school celebrate win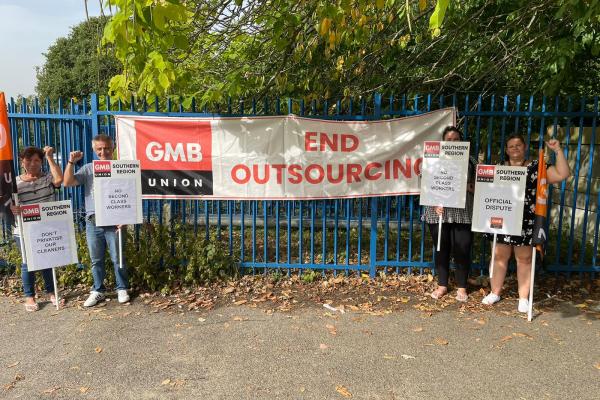 Lovelace Primary School cleaners have declared victory in their strike against outsourcing
GMB members at Lovelace Primary School in Chessington have ended their strike action after school management cancelled their plans to outsource the cleaning service to a private contractor.
The school, which is run by Kingston Council, had originally proposed the plans in an effort to save the school money, but the plans have been shelved after just 5 days of strike action.
Other staff members and parents joined in to support the members of GMB, the union for school support staff, in their successful campaign.
Alex Etches, GMB Organiser said:
"Cleaners play a vital role in our society and this strike action has shown many places will struggle to function without them.
"This was a clear attempt to drive down the wages and conditions of our members by the back door and we congratulate our members for refusing to accept this and opting instead to stand up for themselves.
"Outsourcing has drained our public services of funding and seen the decimation of wages, terms and conditions among outsourced workforces. It should be assigned to the dustbin of history.
Media enquiries: Alex Etches on 07581 021081