GMB slams Canterbury Council for bonus payments for non-striking workers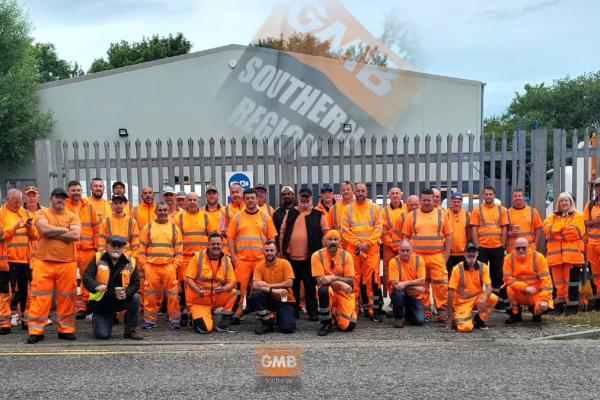 What Canterbury Council and their contractor are paying workers to break the strike exceeds what it would cost them to resolve the dispute, says GMB
GMB, the union for refuse and recycling, has slammed Canterbury Council bosses, having learned of a £20 per day bonus being paid to refuse collectors not involved in their strike action.
The union has seen the payslip of one such worker, who was paid £20 per day throughout August as a bonus for not participating in the strike action.
According to GMB calculations, this £20 per day is actually more than the increase in pay being demanded by members, which the council claim they cannot afford to pay until January 2024.
Frank Macklin, GMB Regional Organiser said:
"We have seen the evidence that Canenco are paying this bonus to workers, but if I hadn't seen it, I wouldn't have believed it.
"What Canterbury Council and their contractor are paying workers to break the strike exceeds what it would cost them to resolve the dispute.
"This Labour Council is trying to starve our members back to work and as far as I'm concerned, they're just Tories in disguise.
"I'll say it again – if Councillor Baldock and his friends at Canenco can find the money to pay this bonus, they can pay our members the £12 and £15 rates they have already agreed to, just from now and not next year."
Media enquiries: Frank Macklin on 07983 326743