Canterbury bin strike extended until October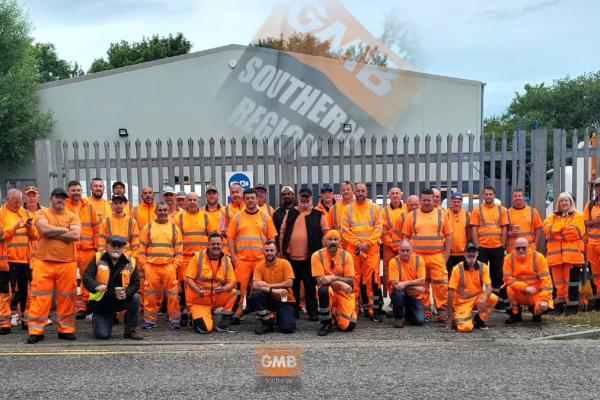 The Canterbury refuse strike will now be extended to 1 October after Canenco refuse to alter already-rejected offer
GMB, the union for refuse and recycling, has criticised Canenco for not entering into negotiations in good faith over the refuse strike which is set to enter its eighth week.
The company, which is Canterbury City Council's wholly-owned waste contractor, had agreed to enter into talks with the union arbitrated by ACAS, the impartial conciliatory service.
GMB officials in today's meeting were presented with the same offer rejected by members over a week ago on 11 August.
The union is again claiming the talks are not being used for proper negotiation and the lack of commitment to settle the dispute is exemplified by the council refusing to send any representatives.
GMB have submitted notice to Canenco that the strike will now continue to 1 October unless a package is put on the table that the members can accept.
Frank Macklin, GMB Regional Organiser said:
"GMB have been asking for proper talks since day one and we were pleased when the employer agreed to meet us for ACAS-brokered talks.
"It seems however that GMB is the only party who actually wants to settle this dispute, with Canenco showing up not in good faith but as a box-ticking exercise.
"We don't want another offer to take away, we don't want excuses as to why it can't happen, we want to sit down and find a solution so we can settle this dispute.
"The rubbish is piling up and the council are not accepting our invite to the picket line and they're not attending talks either.
"We have today issued notice that the strike will be extended to 1 October unless Canenco put together a package that GMB members can accept."
Media enquiries: Frank Macklin on 07983 326743