Bin strike in Wealden still on as talks halted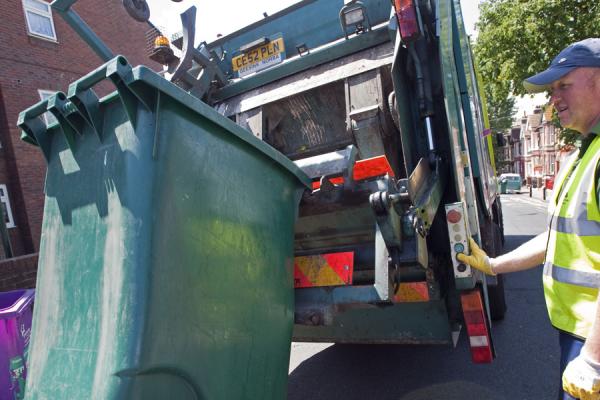 Talks between Biffa and the union were hoped to be poised to end next week's action, but the company's final offer falls short of the workers' expectations, says GMB
GMB can today (Thursday 28 April) confirm that the Wealden refuse strike commencing Monday 2nd May will be going ahead.
Waste operatives and drivers employed by Wealden Council's contractor Biffa will be taking action for two weeks after the company's latest offer falls woefully short of GMB members' expectations.
Biffa's no-further-talks stance means that GMB members have no choice other than to commence the first two weeks of what is now likely to be a lengthy period of industrial unrest.
GMB are in the process of issuing further weeks of strike notices to extend the discontinuous strike action across the district council's residential services, which will affect around 70,000 homes.
Mark Turner, GMB B50 Branch Secretary said: "We postponed strike plans to consult members on Biffa's offer which was resoundingly rejected.
We were hopeful that, with senior management being on site, they might try to persuade staff not to strike by meeting to resolve the disagreement around pay.
"Unfortunately, our delaying the strike for today's meeting has not resulted in anything really new or positive for our members, which could have resulted in our members seeking to further postpone or even cancel the strike action.
"Biffa's Managing Director Roger Edwards has confirmed to GMB that we had already received the company's final offer and that in fact this will be withdrawn should action commence on 2 May."
Gary Palmer, GMB Regional Organiser said: "It's a confusing situation – after local management have been boasting about just how lucrative the East Sussex Joint Waste Partnership Contract has been for Biffa, our members then had to listen to senior management pleading poverty.
"It's clearly just the company's normal approach to a dispute repeating itself: poverty claims and hardball approach.
"If that's how it's to be then GMB are proven to be pretty adept during a dispute, and our membership at Hailsham and Uckfield have confirmed just how very strongly they feel about getting fair pay for the work they do.
"It's so disappointing that GMB members will suffer financially in the fight for fair pay, and Wealden's residents will too unfortunately feel the effect as their rubbish is left uncollected.
"All this while Biffa, with the blessing of district councillors, continue to ensure that any chargeable parts of the service are maintained to keep the income rolling in, and residents' waste is being ignored.
"As clear a case as you like of Biffa putting profit before people."
Contact: Mark Turner on 07860787973 or Gary Palmer on 07552165950