GMB union issue bin strike ballot notice on Isle of Wight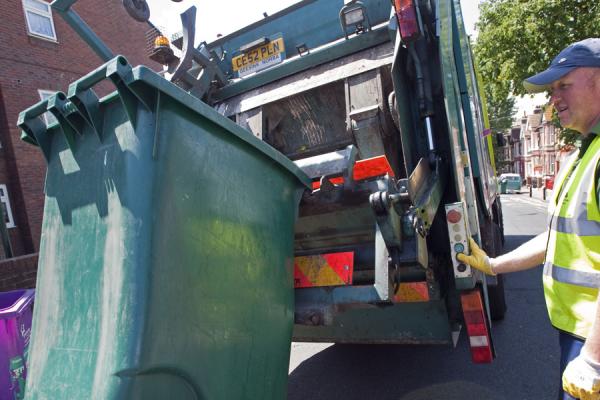 Isle of Wight bin strike 'almost certain' as council contractor Amey imposes below inflation pay rise, says union
GMB union has confirmed that they are balloting their members who are employed by Amey as waste operatives on the Isle of Wight.
The union yesterday [12 March] received confirmation from Amey that the company have never negotiated with GMB over the pay of their employees, and they have no plans to enter meaningful negotiations with them.
Amey is claiming that GMB members have been "misled" if they believe that they will benefit from an industrial action campaign.
Formal ballot notice has been sent to Amey, with the ballot set to close on 27 May, meaning any potential strike action could take place as early as 13 June.
The GMB members are seeking pay rates for loaders and pickers of £12.50 per hour, cage drivers and all driver & grab operatives £13.25 per hour, with HGV drivers – seeking £15 per hour.
Gary Palmer, GMB Regional Organiser said: "Even though we have issued notice of the ballot which opens next week, GMB have made it clear that we are ready to negotiate a pay deal with Amey at any time to suit the employer.
"Any pay rise needs to reflect the hard work our members do delivering the island's environmental services and also ease the workers' day-to-day choices around heating or eating, and even having money to put petrol in the car to get to work.
"The current imposed 4.21% pay increase on what are already low paid jobs at Amey is in fact a pay cut and totally dismissive of the daily struggle our members have just surviving and living within workplace poverty.
"Amey management are going around crews now promising 7% as a potential inducement to not vote in the GMB ballot, but even this still is not above current inflation rates and is therefore not good enough
"If management are seeking nominations of non-union workplace representatives to replace us, then they are obviously concerned about the strength and unity of our members and must be fear that a lengthy dispute is almost certain.
"Our members deserve a decent hourly rate increase and in mid-June if and when they walk out, this should convince both Amey and the island's council that meeting with GMB is the only way to prevent what could be long term strike action throughout June and into July.
"GMB members don't want to strike and certainly don't want to see rubbish piling up in their streets, affecting not only the island's residents but also the tens of thousands of visitors expected for the Isle of Wight festival and over the whole summer period.
"The fact is that they will, because they can't afford not to."