Ashford bin workers need 'minimum standard' of pay to avoid strike action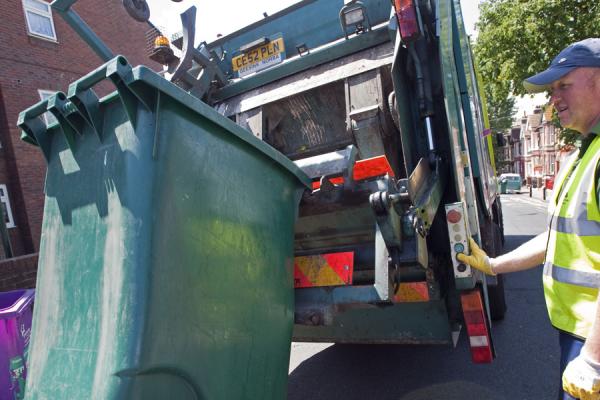 Once again it appears that a dispute with Biffa is going to get messy, says GMB 
GMB, the union for refuse and recycling workers are set to ballot their members working within Ashford Borough Council for strike action.
The members, who are employed by the council's waste contractor Biffa, work as loaders and HGV drivers and are looking for a pay rise to bring them in line with colleagues in neighbouring boroughs.
GMB's pay claim is for £15 per hour for loaders and £20 per hour and is the first at this rate, which the union are calling the 'minimum standard' that any such worker should receive in 2023.
The ballot will open in mid-January and any strike action arising would take place from February and could then lead into March and April.
Frank Macklin, GMB Regional Organiser said:
"Not unlike our dispute with Biffa last year in Wealden, the same profit-driven employer is refusing to negotiate with its own staff's chosen union.
"That stance leaves GMB with little other choice than to take the action of all-out strike.
"In Wealden it took weeks of acrimonious action and disruption to services before common sense prevailed, but Biffa seem hell bent on making the residents in Ashford go through the same thing.
"There is still time to talk, but GMB need meaningful participation from Biffa if action is to be avoided."
Gary Palmer, GMB Regional Organiser said:
"Once again it appears that a dispute with Biffa is going to get messy.
"We've presented the company with our members' demands for a minimum standard of pay and they have said we're not recognised so the company won't talk to us.
"The sense of deja vu from our dispute with Biffa and Wealden Council suggests disruption to kerbside collections seems unavoidable, but that's down to the employer and the council.
"Let's be clear: if there's going to be a fight, GMB will be there and it's our aim to get members the pay they deserve.
"It needn't be this way and disruption can be avoided if Biffa decide to be sensible and just negotiate a settlement."
Media Enquiries: Frank Macklin on 07983326743 or Gary Palmer on 07552165950