GMB to ballot Hailsham and Uckfield Biffa waste and recycling operatives and drivers for strike action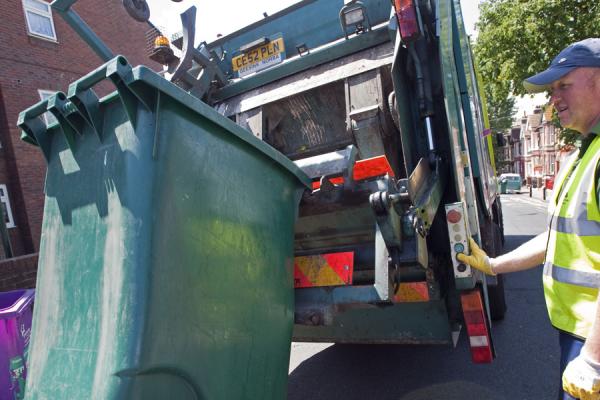 GMB, the union for the refuse and recycling sector, have commenced a strike ballot over pay for members at Biffa's East Sussex Joint Waste Partnership depots at their Hailsham and Uckfield regional sites. 
Biffa provides refuse and recycling services across the Wealden district for around 70,000 homes, all of which could see severe disruption if GMB members vote for strike action in their fight to gain a lifestyle improving pay rise.
GMB members are demanding pay rises across the service which would see loaders on £12.50 per hr LGV drivers on £14.50 per hr and HGV drivers on £17.50 per hr.
The ballot which closes on Fri 25th March could, if supported by members, see the GMB Union issue strike notices for mid-April if Biffa management continues to refuse engagement and negotiations with GMB.
Mark Turner GMB B50 Branch Secretary said:
"Work dissatisfaction and pay poverty, similar to that which recently left Biffa facing strike action from GMB members in Hastings, has caught up with them now in both the Hailsham and Uckfield based depots.
"The ballot and any possible subsequent strike action should be a wakeup call for Biffa that their staff and our members want pay rises which are not just above inflation but good enough to put cash back in their pockets, which means they can avoid choosing between heating and eating.

"Strike action although always the last option is likely to happen in this case because of Biffa's refusal to engage with staff's union of choice, say GMB."
Gary Palmer GMB Regional Organiser said:
"GMB members at Amberstone and Bellbrook are the latest streets, refuse and recycling low paid workers to have quite simply recognised their true worth and value.
"It's just a shame that their employer would rather exploit them and the work they do and keep pay rates low, rather than reduce shareholders profits in order to pay a wage which reflects and rewards the work they do.

"Biffa have a period of time during strike ballots and industrial action notices to meet with us to get a deal thrashed out which will satisfy our members pay expectations and stop any protracted disruption to Wealdon residents refuse and recycling collections."
END
Media Enquiries: Mark Turner on 07860787973 or Gary Palmer 07552165950