​​​​​​​GMB to ballot all Ambulance Service and NHS members across southern England for strike action over pay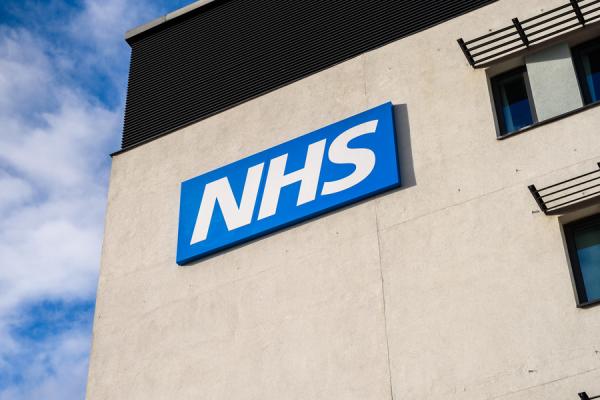 A total of 55 NHS Trusts across South East, South London, Dorset and Wiltshire face GMB member's strike ballot after rejecting pay cut 
GMB is to ballot all members in 55 NHS trust across the south of England after workers overwhelming rejected a 'miserable' pay cut [1].
The industrial action ballot will open on November 10 and close December 15.
Any strikes would take place in the new year.
More than 9 out of 10 GMB members in the NHS have rejected the Government's pay offer of 3%.
GMB has been campaigning for a restorative increase of 15%, or £2 per hour - whichever is highest - to replace what has been lost from NHS pay packets over the last decade.
GMB was the only union to reject the last NHS pay deal in 2018.
Nick Day, Lead NHS Officer for Southern Region said:
"When 94% of our members rejected this miserable pay award, GMB was crystal clear with Savid Javid; the Government needs to get around the table and improve this offer.
"The wall of silence we've received has left us no choice. GMB members will be asked to take formal industrial action and to give us a mandate by mid-December.
"We cannot be in a situation where those who dealt with the front end of the Covid-19 pandemic end up with less in their pockets after National Insurance increases, increased pension costs and the huge increases in energy bills and the cost of getting to work.
"Enough is enough, we will never solve the staffing shortages if the government doesn't wake up and smell the coffee.
"You cannot treat NHS and ambulance workers like this and expect no response.
"We are therefore asking GMB members to support this strike action so that we can get their pay up not down."
Notes to Editors:
[1] The offer is a real terms pay cut when considering inflation, increases in national insurance and pension contributions and energy and petrol price rises.
The 55 NHS and Ambulance Trusts to be balloted are as follows:
ASHFORD AND ST PETERS HOSPITAL NHS FOUNDATION TRUST
AVON AND WILTSHIRE MENTAL HEALTH PARTNERSHIP NHS TRUST
BARTS HEALTH NHS TRUST
BERKSHIRE HEALTHCARE NHS FOUNDATION TRUST
CENTRAL AND NORTH WEST LONDON NHS FOUNDATION TRUST
CENTRAL LONDON COMMUNITY HEALTHCARE NHS TRUST
CROYDON HEALTH SERVICES NHS TRUST
DARTFORD AND GRAVESHAM NHS TRUST
DORSET COUNTY HOSPITAL NHS FOUNDATION TRUST
DORSET HEALTHCARE UNIVERSITY NHS FOUNDATION TRUST
EAST KENT HOSPITALS UNIVERSITY NHS FOUNDATION TRUST
EAST SUSSEX HEALTHCARE NHS TRUST
EPSOM AND ST HELIER UNIVERSITY HOSPITALS NHS TRUST
FRIMLEY HEALTH NHS FOUNDATION TRUST
GREAT WESTERN HOSPITALS NHS FOUNDATION TRUST
GUY'S AND ST THOMAS' NHS FOUNDATION TRUST
HAMPSHIRE HOSPITALS NHS FOUNDATION TRUST
HOUNSLOW AND RICHMOND COMMUNITY HEALTHCARE NHS TRUST
ISLE OF WIGHT NHS TRUST
KENT AND MEDWAY NHS AND SOCIAL CARE PARTNERSHIP TRUST
KENT COMMUNITY HEALTH NHS FOUNDATION TRUST
KING'S COLLEGE HOSPITAL NHS FOUNDATION TRUST
KINGSTON HOSPITAL NHS FOUNDATION TRUST
LEWISHAM AND GREENWICH NHS TRUST
LONDON AMBULANCE SERVICE NHS TRUST
MAIDSTONE AND TUNBRIDGE WELLS NHS TRUST
MEDWAY NHS FOUNDATION TRUST
MOORFIELDS EYE HOSPITAL NHS FOUNDATION TRUST
NHS BLOOD & TRANSPLANT
NHS ENGLAND AND IMPROVEMENT
NHS SOUTH CENTRAL AND WEST COMMISSIONING SUPPORT UNIT
NHS WEST SUSSEX
NORTH EAST LONDON NHS FOUNDATION TRUST
OXLEAS NHS FOUNDATION TRUST
PORTSMOUTH HOSPITALS UNIVERSITIES NHS TRUST
QUEEN VICTORIA HOSPITAL NHS FOUNDATION TRUST
ROYAL BERKSHIRE NHS FOUNDATION TRUST
ROYAL SURREY NHS FOUNDATION TRUST
SALISBURY NHS FOUNDATION TRUST
SOLENT NHS TRUST
SOUTH CENTRAL AMBULANCE SERVICE NHS FOUNDATION TRUST
SOUTH EAST COAST AMBULANCE NHS FOUNDATION TRUST
SOUTH LONDON AND MAUDSLEY NHS FOUNDATION TRUST
SOUTH WEST LONDON AND ST GEORGE'S MENTAL HEALTH NHS TRUST
SOUTH WESTERN AMBULANCE SERVICES NHS FOUNDATION TRUST
SOUTHERN HEALTH NHS FOUNDATION TRUST
ST GEORGE'S UNIVERSITY HOSPITALS NHS FOUNDATION TRUST
SURREY AND BORDERS PARTNERSHIP NHS TRUST
SURREY AND SUSSEX HEALTHCARE NHS TRUST
SUSSEX COMMUNITY NHS FOUNDATION TRUST
SUSSEX PARTNERSHIP NHS FOUNDATION TRUST
THE ROYAL MARSDEN NHS FOUNDATION TRUST
UNIVERSITY HOSPITALS DORSET NHS FOUNDATION TRUST
UNIVERSITY HOSPITAL SOUTHAMPTON NHS FOUNDATION TRUST
UNIVERSITY HOSPITALS SUSSEX NHS FOUNDATION TRUST