Forterra strike looms following dispute over pay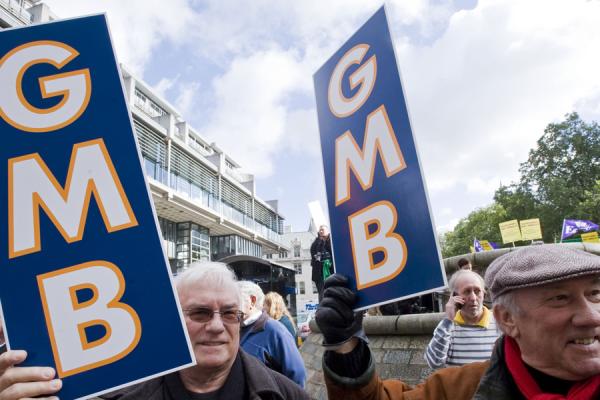 GMB members in ballot for strike action over pay dispute at Forterra Newbury. "It really sticks in our members' throats when they are being offered low pay rises, only to see directors pick up higher and higher bonuses", says GMB Southern
GMB, the union for workers at Forterra's Newbury site, have announced that they are balloting 50 members at the site, on whether to take strike action following a pay dispute. The decision comes following a consultative ballot which resulted in overwhelming rejection. The ballot opens on 3 May with results expected on Thursday, 17 May.
GMB secured a recognition agreement at Forterra's Newbury site in August 2017 and immediately entered into well overdue pay negotiations. Through the process, GMB identified the pay parity between different Forterra sites, which for members in Newbury means they are under paid between 3% and 30%.
Management at Forterra, a UK supplier of building materials, stated that they cannot meet members pay expectations as there is a "set budget" for this. However, Forterra director's emoluments have increased from over £800K to £1.8Million in 1 year (2015/2016).
Asia Allison, GMB Regional Organiser said: "Members are tirelessly working to ensure orders are met, the company remains buoyant and its good name remains intact whilst members are receiving the crumbs from the table. GMB members are calling directors for a slice of their profits not the crumbs as it has been for the last few years.
"It really sticks in our members' throats when they are being offered low pay rises, only to see directors pick up higher and higher bonuses. No one wants to take industrial action and this is always the very last resort but, after 8 months of protracted negotiations regarding the 2017 pay settlement and no resolution on the horizon, we have been left with no other option, but to ballot GMB members for industrial action".
Contact: Asia Allison 07813 541 930 or GMB Southern Press Office 07970 114 762
Notes to Editors:
Previous GMB Press Release: Forterra Mothball Two UK Factories In Lancaster And Accrington (July 5 2016) http://www.gmb.org.uk/newsroom/forterra-mothball-two-uk-factories