Other council workers invited to join Wiltshire traffic warden industrial action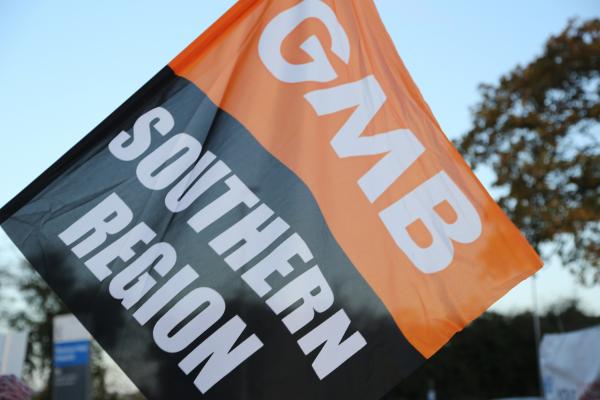 Social workers and care workers will be balloted for industrial action unless Wiltshire Council repudiates plans for 'fire and rehire' pay cuts, says GMB
GMB can confirm that social workers and reablement workers will be balloted to join the ongoing industrial action being undertaken by traffic wardens across Wiltshire.
The existing action has taken in two days of strike action so far, and a seven day strike is planned to commence on 30 June 2022.
The dispute centres around council plans to remove a contractual unsocial hours payment that will cost council employees up to 20% of their wages. [1]
The refusal of council bosses to rule out the controversial practice of "Fire and Rehire" is the final straw, and is why other GMB members are asking to be balloted to join the industrial action being taken by traffic wardens. [2]
Keith Roberts, GMB Regional Organiser said:
"What we are seeing is an act of extraordinary vandalism by arrogant council chiefs. Up until very recently, Wiltshire social work was regarded as exemplary across the country. Talented managers had built motivated teams which were operating at much lower cost, and to much higher standard than they had been just a few years earlier, when Wiltshire had been relying on expensive agency staff. Top bosses and HR bureaucrats have just trashed the morale and trust that the service was built upon.
"The staff and managers feel totally betrayed by the way their efforts have been undervalued, as out of touch HR bosses have just look at them as numbers on an Excel spread sheet. What adds insult to injury is that we have learned that the proposal to cut unsocial hours pay was dreamt up by HR managers keeping themselves busy by brainstorming while working from home during the pandemic. While social workers and care workers were putting themselves at risk of catching covid, before we had vaccines, and without adequate PPE, for the sake of vulnerable members of the community, the HR bosses were on Teams meetings plotting to cut their wages.
"Uncertainty over wages for several months now has decimated both the EDS team, who deal with vulnerable adults, and the Integrated Front Door service, which supports children at risk. Several staff have left both teams, and there are elevated levels of sickness. Vacancies cannot be filled, for either social workers or managers, due to the pay cut hanging over their heads. The proposed lower salaries are just not competitive. Our members tell us they are working silly hours just to keep the wheels turning.
"Agency social workers are now being regularly used, costing between £45 and £50 per hour, twice the cost of the council's own social workers.
"GMB members have already been consulted and agreed they will take industrial action short of a strike, if necessary. Should the council pull the trigger on "Fire and Rehire" then it will become necessary.
"GMB has dealt with several rogue employers who have tried it on with 'Fire and Rehire.' We weren't born yesterday, and we know what ducks look like, and we know how ducks walk. The council set up a so-called 'working party' that is exactly the sort of sham consultation that rogue employers use as a prelude for 'fire and rehire.' Our members won't be fooled.
"It is quite simple, if the council really has no intention of using 'fire and rehire' then they just need to say that they will not do it. Wiltshire Council are using weasel-words instead, and we are drawing our own conclusions."
ENDS
Media enquiries: Keith Roberts on 07852 182348 or GMB Press Office on 07958 156846 or at press.office@gmb.org.uk
Notes to Editors:
[1] Wiltshire Council first announced plans for pay cuts of 20% for social workers in December 2021. This has been postponed due to opposition from GMB, but Council bosses say they are still determined to remove a contractual unsocial hours' payment, that will leave social workers £7000 worse off. Reablement workers, who are specialist care staff who assist people who have recently left hospital, will lose 10%, pushing many of them down to only a few pence above minimum wage. According to council Chief Executive, Terence Herbert, the objective is to save £800,000.
[2] On 10th April, a Senior HR manager under questioning by GMB refused to rule out "Fire and Rehire", and Council CEO, Terence Herbert, has failed to reply to GMB's correspondence over the issue. GMB will ballot social workers, and reablement workers for industrial action short of a strike, if the council makes any further moves towards fire and rehire.